Gasifier Trucks
Separate page for Internationa Harvestor Truck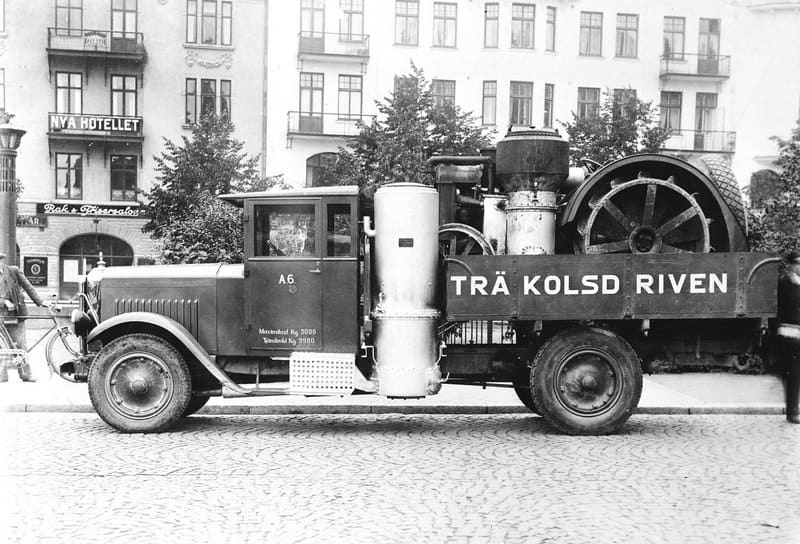 Scania-Vabis gasifier truck from 1929 with a gasified tractor on the back.
Scania L8050 truck converted to gasifier. The gasifier unit including the gas cooler is mounted on a frame which is bolted to the chassis behind the driver's cabin. To make space for the gasifier installation, the tray was shortened which reduced the tray area to about 80 percent of the original.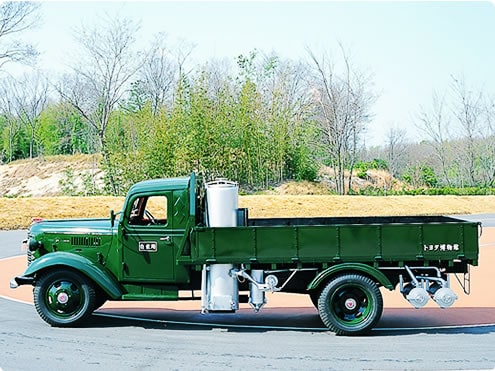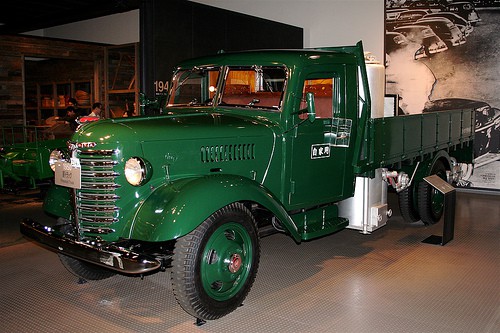 Approximately 26,000 of these trucks were produced in the 1950s  (based on the Toyota BM model).
This Opel Blitz truck has a wooden cab and is fitted with an Imbert gasifier unit.