Kent Gas Producer
The gasifier unit seen on the tractor below below is a Kent Gas Producer. This image was taken in Victoria, Australia in 1942. Note the operating instructions refer to charcoal as fuel and required cleaning after every 10 bags.
"Clean and remove charcoal from hopper after every 10 bags used. Remove all charcoal and dust from machine seat before closing hopper lid. Smear asbestos gasket with grease and graphite."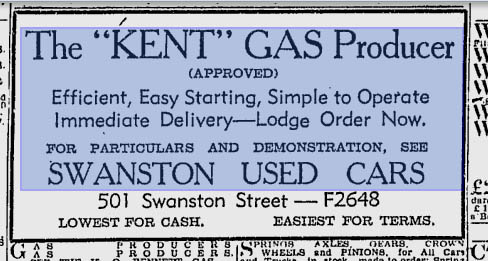 Advert from the Age, run on August 27th 1941 and November 1st 1941.