Square Gasifier
Joe accessed the website  and is now getting started on building a Square Gasifier.
He said, "I need to add an airtight hopper to the top to hold the wood chips/blocks.. Then figure out a cooler and filter. My welding is not pretty, but it will work. The box is 12″ (inches) square by 24″ tall. 1/4″ by 6″ dia pipe by 18″ long. The grate is about 9″ in dia. I am using a one-inch black tube that exits above the grate in the 6" pipe for an air supply.
I'll check your site for more information about cooling and filtering.
I plan on running a small engine for a test. And hope to run my eight hp generator."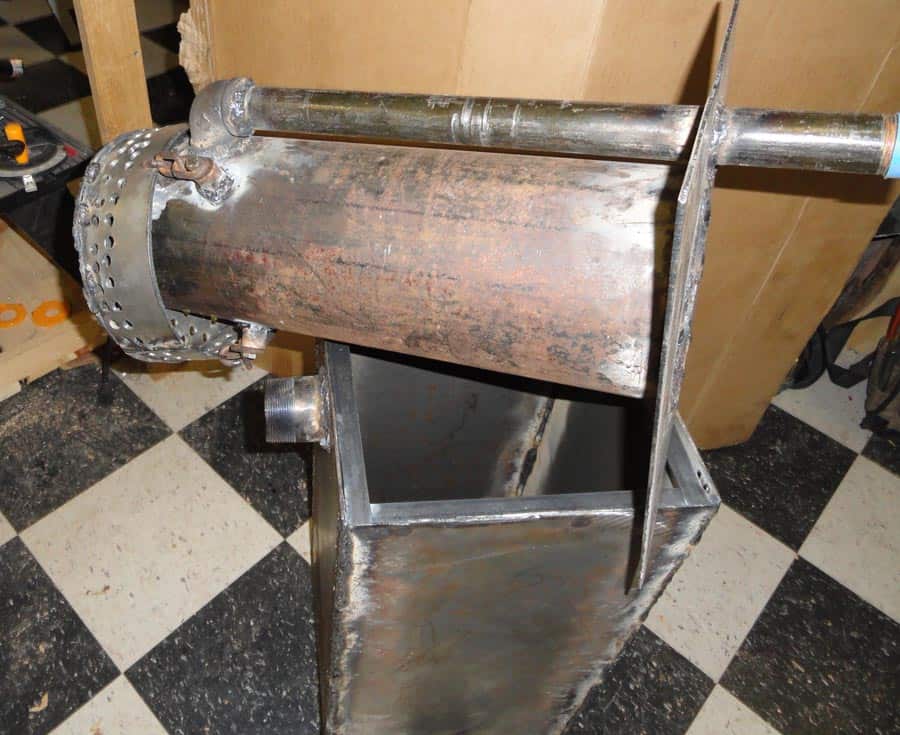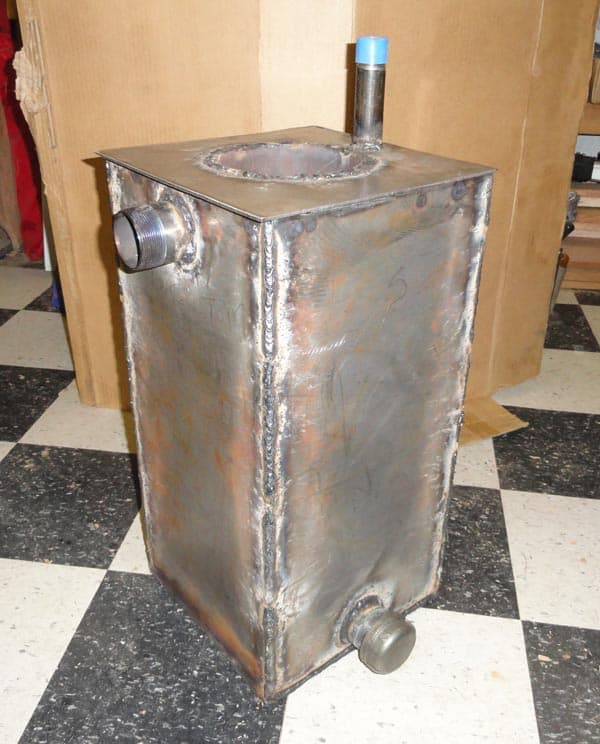 Square Gasifier Cooling and Filtering
Gasifier cooling and filtering are critical parts of the gasifier build process. The gas is cooled and filtered before use. The synthesis gas produced by the gasifier is safe, efficient, and effective for use in applications such as heating, cooking, or fueling engines. Gasifier cooling uses either air or water cooling systems. Air cooling can help reduce some of the heat generated during the gasification process and ensure that the fuel mix does not become too hot. Water cooling can be more effective at quickly bringing down temperatures but requires additional plumbing and pumps to circulate coolant through the system.
Once cooled, a filter collects solids from within the mix created from combustion residues or other fine particles suspended in the air. The filter should also be able to remove any unwanted gases such as tars and volatile organic compounds (VOCs). The range of containment size removed depends on the fuel application; for example, fuel for an engine, even small particle sizes are removed for it to work efficiently.
Proper monitoring must occur throughout this process to ensure optimal performance after both the cooling and filtering steps. This includes measuring the temperature and pressure levels of air-cooled and water-cooled systems and regularly checking filters for contamination or blockages, which could cause poor performance.