Mercedes Gasified Cars
Like most gasifier vehicles the range of Mercedes gasified cars appeared during the Second World War. Mercedes appears in history around 1926 under Daimler-Benz, but origins seem to go back to the Daimler-Motoren-Gesellschaft's 1901 Mercedes and Karl Benz's 1886 Benz Patent-Motorwagen. Mercedes-Benz's slogan is "Das Beste oder nichts" (English: "The best or nothing"). So one would imagine thate Mercedes gasified cars were no different.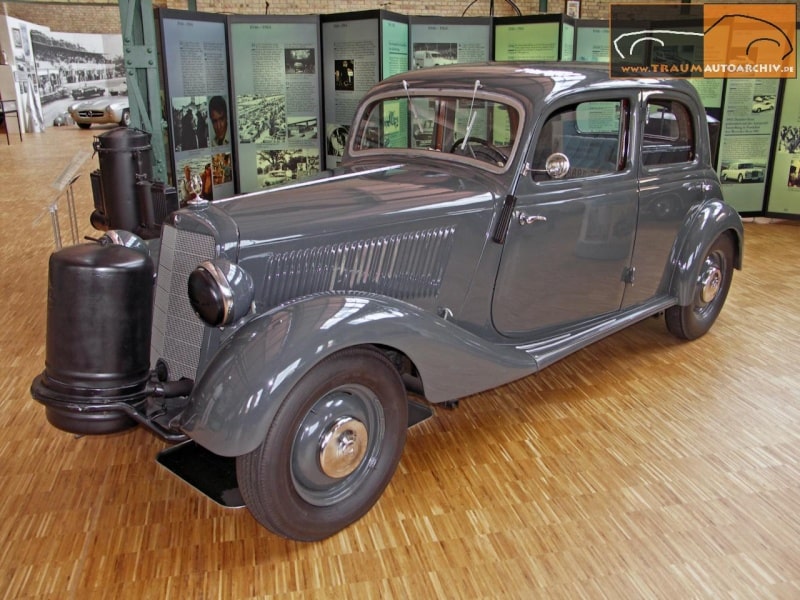 1943 Mercedes fitted with gasifier, from museum in Ladenburg, Germany.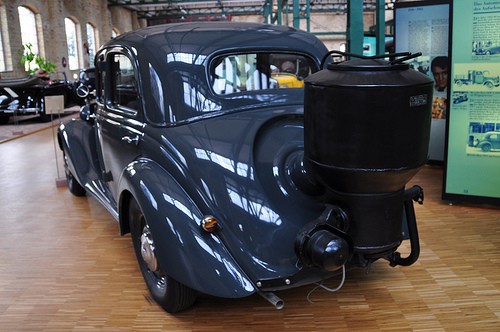 Mercedes with gasifier from a museum in Holland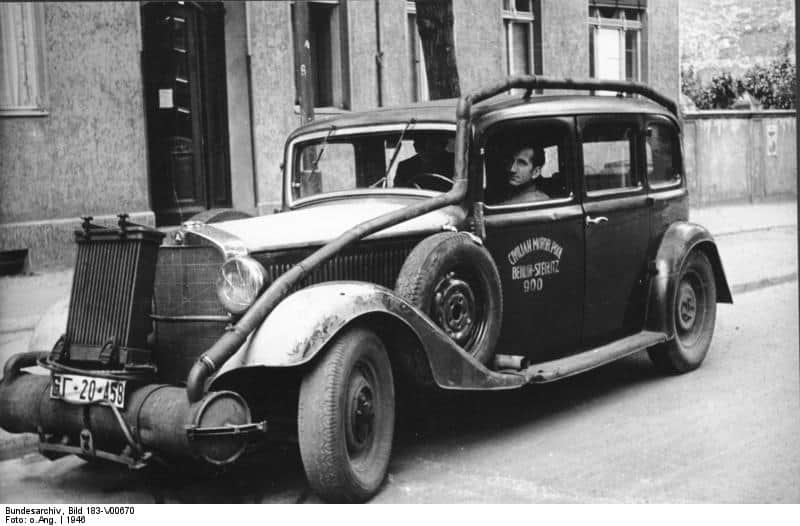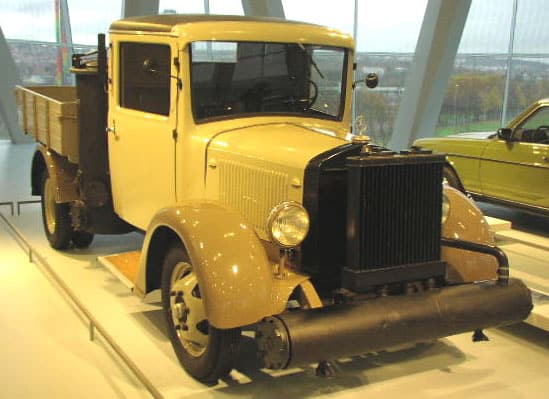 The Merecedes  Benz L1500 truck utility is a 1937 model fitted with a gasifier.