We encourage you to send in pictures of projects that you are working on, or of gasifiers in action, or even old historical images. Although gasifiers for vehicles seem to capture the imagination, we would also love to see other types of gasifiers. A picture they say is worth a thousand words, and quite a bit of detail can be picked up by just looking at a picture.
Also check out the historical Powell Gas Producer and Electrolux Gas Producer.
DriZzleR
Luk Vanhuawaert is part of a team with Pascal Kirchner who have developed what is called The DriZzler. After an number of iterations they now have a unit that is fueled by woodchips and runs a generator. In one test it ran non-stop for over 3 hours. The illustration below shows the principle of operation, more information is available on the DriZzler page.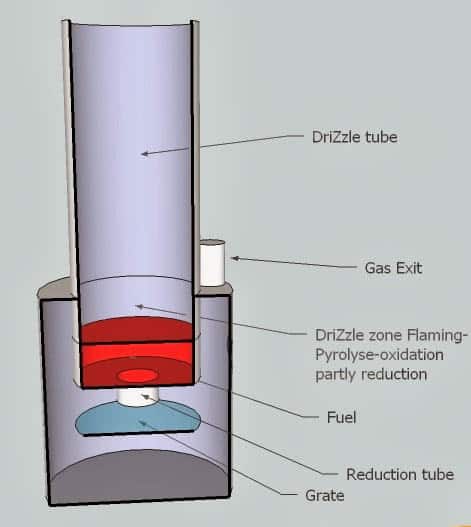 Gasifier Created From Junkyard Scrap
Peter from Northern NSW, Australia shows that a gasifier doesn't need to cost the earth and he has built his unit entirely from "from junk salvaged from the tip". Read his story and see more images here.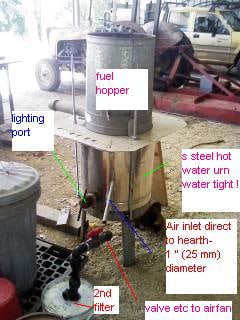 FEMA Type Gasifier
Zeb from Georgia in the United States built his gasifier based on the FEEMA basic design. More information here.
Stainless Steel Gasifier
Ted is hoping to have his stainless still gasifier running in his van by summer. "I built a trailer to mount it on, and I am trying to build it in SS for longevity. I hope I am going in the right direction." Detailed images here.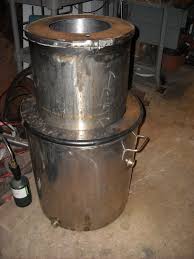 Stainless Steel
Larger pictures here

. 
Square Gasifier
Larger picture of Joe's square gasifier here

 6 Liter Gasifier
Theo works in South Africa as a missionary and wants to supply farms with affordable gas, more pics here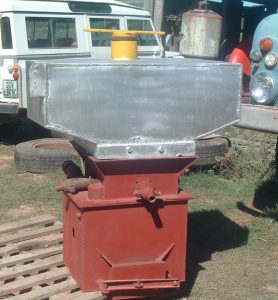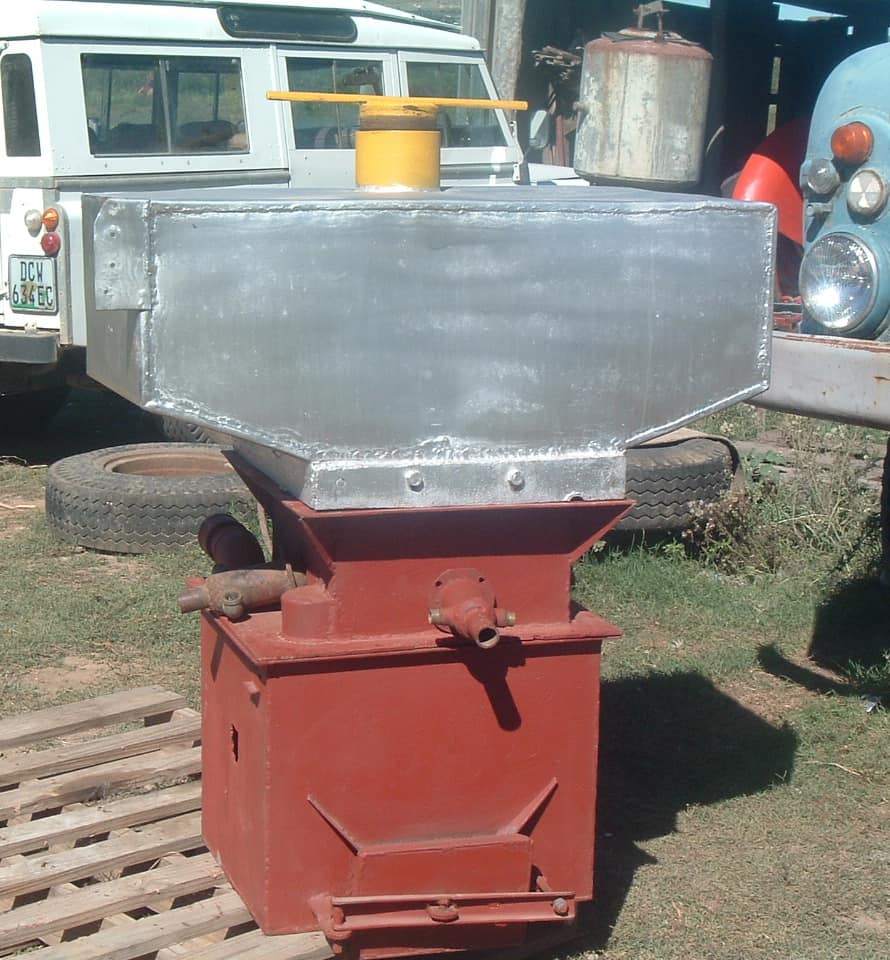 Mulga Express – 1971 Dodge
Picture by Walter Kelemen: "…my project is still at the dreaming stage. Or rather, the gathering (information… parts…friends…tools…etc) stage.

It all started in Alice Springs, [Australia] in the Transport Museum. There is a '71Dodge, The Mulga Express on display. Love at first sight!

Contact me to send in pictures of your projects or gasifiers you have seen, and we can display for others to appreciate.